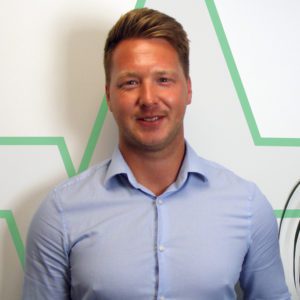 Managing Consultant
Direct Dial: 01423 850 404
Email: [email protected]
Hello, I'm Chris! I'm the Divisional Manager for the Veterinary team here at Prospect Health, I have worked in recruitment for over 10 years. I started my career recruiting in the care sector, recruiting Social workers before joining Prospect and finding my passion recruiting in the Veterinary industry. I'm extremely lucky to have found an industry which is filled with passionate and caring professionals but also a joy to work with. Here at Prospect, we work within all areas of Veterinary from small branch practices through to referral centres within an independent or corporate setting, as well as new graduates through to boarded diplomats. We pride ourselves on industry knowledge and our relationships with candidates and clients alike which is where we can really add value. Whether you are looking to take that first step into practice or that next step in your career, we are equipped to help!
Having worked in the Veterinary sector since 2014, I have been lucky enough to develop fantastic relationships with practices and vets all over the country and I take great joy in helping and watching a practice grow or a career develop! Being a dog owner myself of a cross between a Pom and Husky (Pomsky) also known as Bruce, I understand, and value the importance of veterinary care and the efforts that go into providing this service, to which I am extremely proud in knowing we can help through positive additions to teams and helping individual careers develop.
I am privileged to have a superb team of consultants who genuinely care about what they do and really go that extra mile to provide a first class service, whatever day and time of the week!
Outside of work you will usually find me on the golf course forever trying to find that perfect swing… I'm still searching! When I'm not on the golf course, I will usually be exploring the beautiful countryside of Yorkshire with my fiancé and Bruce.
Thank you for taking the time to read my profile and if there is anything I can help with then please don't hesitate to get in touch via any of my contact details above.