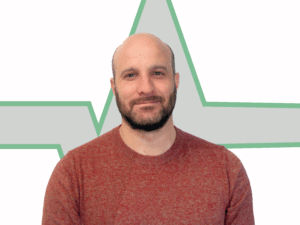 Specialist International Recruitment Consultant  – Hospital Doctors
Direct Dial: 01423 850405
Email: [email protected]
Hi, I'm Jon! I work within the International Division here at Prospect Health, where my aim is to help Medical Doctors relocate to locations such as the UAE, Qatar, the Kingdom of Saudi Arabia, China, New Zealand, and Australia.
This is my second appointment working for Prospect Health, having taken several years out to pursue and complete a degree in Arboriculture, during which time I also worked full time heading up our support function for the creation of the International Division here at Prospect Health. I briefly moved on, to work within the industry relating to my degree, however, it was during this time that I really started to miss working for a company like Prospect Health, so asked if they would take me back! Luckily, they said yes, and I have not looked back since.
I have also occupied the role of Business Support Manager for the whole company. Working in various roles has given me a multifaceted understanding of recruitment. I am currently undertaking my REC Level 3 Certificate in Recruitment Practice, helping me to develop and further my knowledge therefore giving me the necessary tools to assist candidates to the best of my ability and to form long lasting relationships with clients.
Outside of work, I enjoy being outdoors, walking the dog, gardening or trying to get fit, be it cycling, hiking, weight training and sometimes running. I also enjoy spending time socialising with friends and family, heading out to restaurants and catching the latest films.
If you are a Medical Professional, please checkout our vacancy listings. If there are any that interest you, please do get in touch with me. If the idea of working overseas is new to you and you would like some more information, I am always happy to chat!