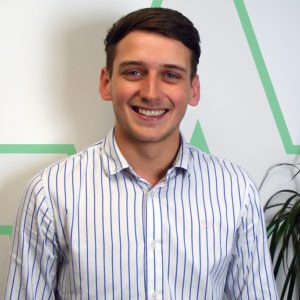 Senior Recruitment Consultant
Covering the Midlands, South Wales, Essex and North London regions.
Direct Dial: 01423 850 412
Email: [email protected]
Linked In: Oliver Whyte
I've been lucky enough to work at Prospect with my journey beginning here in October 2016 starting as a recruitment resourcer for another division. I'm now a Senior Consultant within the business focusing all my attention on permanent Veterinary Surgeon recruitment!
Since 2016 I have developed and learnt a lot in recruitment! I work very closely with Veterinary Surgeons within my regions and those relocating to my areas to assist them in finding the perfect next step in their career, whether this is at the start as new graduates or working with experienced vets looking for Lead and Clinical Directorship roles. My position is an extremely rewarding position knowing I have personally helped with making a positive change to somebody's life.
Outside of work competitive sporting activities and keeping fit are my main hobbies, I also enjoy socialising with my friends. I have been brought up in the countryside with a lot of my time spent walking/running in the Yorkshire Dales hills alongside my rather wild Springer Spaniel!
If you're a job seeker or contact within a practice looking for a new Vet to join you. I'd happily start our communication via LinkedIn if this would be you're preference.