Helping GP registrars through their SCA and onto finding their perfect GP job post CCT
Welcome to Prospect Health and our GP registrar Portal where you will find all the information you need to register for our free resources and find out more about finding a GP job post CCT. Please use the menu above to navigate to the information you need. If you have any issues at all accessing any information or you would like help and support with any of the resources that we offer please call us on 01423 813454 or you can email us an [email protected]
Welcome from Ashley Garner - Primary Care Director
at Prospect Health
Welcome from title Dr Abraham Thomas, General Practitioner and Clinical Supervisor
Welcome from Ashley Garner - Primary Care Director at Prospect Health
Welcome Dr Abraham Thomas, General Practitioner and Clinical Supervisor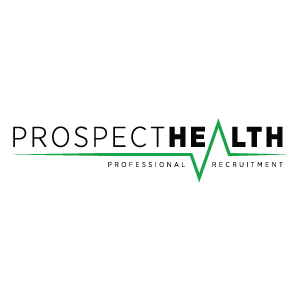 FREE WEBINARS FOR GP REGISTRARS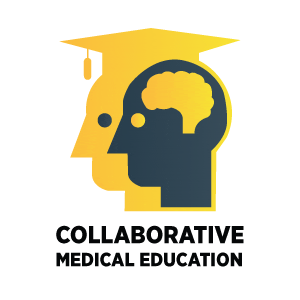 We work with Collaborative Medical Education to produce FREE webinars to help you through your SCA exam as well as covering a host of other topics to help you through your training period and your transition to becoming a fully fledged GP! 
All our free resources are hosted on a bespoke portal. Once registered you will be given a unique access link to the portal, which will give you unlimited access to all the webinars which you can watch at a time to suit you 
Please review the webinars we currently have available. If you would like to access to our GP webinar portal, please complete the form with your details and we will be in touch with your portal log in details. 
To gain access to any of the webinars above, please fill out the form below 
Future Webinar Dates:
As well as having an extensive back catalogue of webinars there is also a calendar of future events. Please see our timetable of webinars below. Please click on the "register now "button if you would like to attend the live webinar event.
28th Sept

Life after GP training with Chase De Vere



12th Nov

GP Registrar Educational Webinar - Sexual Health in General Practice



19th Oct

Making less than full time working a financial reality with Chase De Vere



23rd Nov

Financial planning essentials with Chase de Vere



25th Oct

GP Registrar Educational Webinar - Leadership in General Practice



14th Dec

What a GP needs to now about their pension with Chase De Vere



29th Oct

GP Registrar Educational Webinar - Medical Statistics and Interpretation of evidence



This is to say a very big Thank You to you for your help with my RCA exam. The exam was a very big challenge for me as you know, but your wonderful, detailed and encouraging feedbacks on my recordings helped me a great deal.
I have passed my RCA exam with flying colours. Thank you for being a part of this journey with me, very grateful for all the support.
Abe's webinars are fantastic, if you watch them entirely, they will open your eyes for sure!
Very active groups which are very efficient in answering any queries whether medical or non-medical related to the RCA.. I got immense help from the groups and passed the RCA on my first attempt. I can't thank you enough for all the support.
It has been very useful to see how colleagues approaches each case under stressful, timed conditions, and the feedback gave me loads of useful pointers to take forward into my own practice. The roleplay was also very helpful with the cases well chosen.
OTHER RESOURCES AVAILABLE
TIER 2 VISA GUIDE FOR GP REGISTRARS
CV GUIDE FOR GP REGISTRARS
INTERVIEW GUIDE FOR GP REGISTRARS
MEET THE COLLABORATIVE MEDICAL EDUCATION TEAM
MEET THE PROSPECT HEALTH GP TEAM
VIEW ALL OUR GP JOBS BELOW