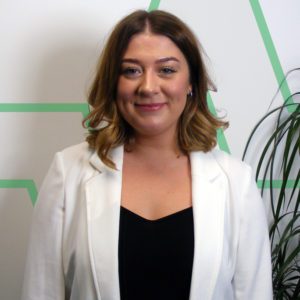 Specialist Recruitment Consultant
Vet Nurses across the UK
Direct Dial: 01423 850 428
Email: [email protected]
Linked In: Elisha Hannon
Hi I'm Elisha, I'm Prospect Health's Veterinary Nurse Recruitment Consultant and I recruit across the whole of the UK. I've been with Prospect Health since 2017, (which has gone by in the blink of an eye!) I started out working as the Veterinary Team's Resourcer and I was lucky enough to be offered the Vet Nurse Recruitment Consultant position back at the start of 2018.
My position with the company has taught me so much about recruitment, about the veterinary industry and has allowed me a fantastic chance to get to know so many Vet Nurses and Vet Practices up and down the country. My job sees me chatting with some absolutely brilliant and extremely talented people, more often than not, with cracking senses of humour which makes every conversation I have so enjoyable. We've gone on to find almost 100 Vet Nurses new jobs since Spring of 2018 which is immensely rewarding.
In my life outside of work I love reading, catching up with family and friends and binging Netflix series … the latter I've done more of in 2020 than I'd care to admit!
Recently, we set up a Facebook group called Vet Nurse Forum, so please check it out and get involved in the conversation.